Welcome to Our website
TechnoBright industries (TBI) with more than a decade of expertise in manufacture of custom built equipment for Blast cleaning, shot peening systems and its accessories. Technobright's creative team with its knowhow and sophisticated technology spared no effort to produce the best in Blast cleaning shot peening systems and accessories right from 2 Cft to 6 Cft Tumblast Shot blasting Machines, Door Mounted Spinner Hanger Machines, "T" type Hanger Shot Blasting machine, 2 wheel "Y" type Hanger Machine, 2 wheel Monorail spinner Hanger Machine, online conveyor machine, Roller conveyor type machine, Swing Table type Machine etc. All in shortest possible time according to specific needs of customers. Our machineries and comprehensive accessories of shot blasting machines are renowned for their impeccable quality. Extensive tests and regular checks on all products and materials manufactured guarantees the highest quality standards for you, the customers Techno bright industries is one of the most modern blast equipment manufacturing systems guaranteeing in the treatment of Iron Steel, Non ferrous castings, Hot/cold press forged components, Heat treated work Many other applications.

Shot Blasting Machine
We are engaged in manufacturing and supplying a range of Shot Blasting Machines, which is widely used in Automotive, Steel and Engineering Industry. Our products include Swing Table Shot Bla ....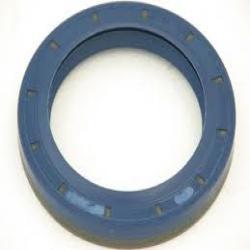 Rotor Unit Accessories
Our company is well known in the market for the manufacture and supply of a wide range of products such as the Rotor Hubs which are used widely in the electro magnetic brakes and they have b ....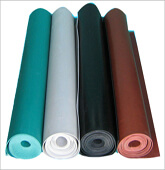 Rubber Sheets
We have specialized abrasion resistant rubber sheets which is a substitute material for manganese steel plate which is used inside the blast cabinet. ....

Dust Collector Machines
Supplier & Manufacturer of Dust Collector Machines & Accessories & Heavy Dust Collector Blowers. Our product range also comprises of Shot Blasting Machine, Shot Blasting Machine ....
About us
An efficient after sales service and a readily available stock of spare parts are available at our stores. An extensive of spare parts covering all the above specified type shot blasting machines are available and a team of qualified maintenance personnel's ensure our after sales service are reliable and successful. TBI has got its specialized service point for the reconditioning of all types of said Blasting machines, and also it's well versed in retrofitting the assemblies. Complete customer satisfaction is the aim of TBI and it pursues a policy environmental standards.
Some of our valuable customers
Lucas TVS

Brakes India Ltd

Nelcast Ltd

Ucal Group Companies

Schwing Stetter